As someone who builds sites for both myself and clients, I have a love/hate relationship with Google. Most webmasters are in the same position.
Google can send our sites lots of free traffic if we can get our sites onto page 1 of Google for our keywords. On the other hand, Google make frequent changes to their search engine algorithm which frequently makes a mess of how sites rank. Too many times after one of these updates, quality sites, sites belonging to small businesses, etc. end up way down the search results. It's put people out of business in the past.
Relying on Google for traffic is just not good business sense these days.
With that in mind, I signed up with a new program called 100K Factory earlier this week. The course doesn't actually begin until June 12th and the system is only open until June 11th. Doors will close permanently and it will never reopen to the public.
So What Made Me Sign Up With 100K Factory?
Every webmaster knows that traffic is the lifeblood of any website. And even the crappiest of websites will make money if it gets enough traffic. A nicely designed, professional-looking site will fare much better.
Traffic, to most people, means getting visitors from Google's search pages. Bing and Yahoo still have only a fraction of Google's market share here, so can't provide a lot of traffic.
We all know it's never a good idea to have all your eggs in one basket, do relying solely on Google for traffic doesn't seem like good sense. I've been building websites for over 10 years now and I've seen quality sites get killed off by a Google update.
So, for a while now, I've wanted to get away from a reliance on Google for site traffic. Google will still have a part to play, but I don't want it to be the main source of traffic for my sites.
What drew me to The 100K Factory is that it teaches methods to drive traffic that are independent of Google. The course has a very bold claim: that you can earn $268 per day from websites ($67 each per day) in just 60 days. That equates to earning $100,000 a year.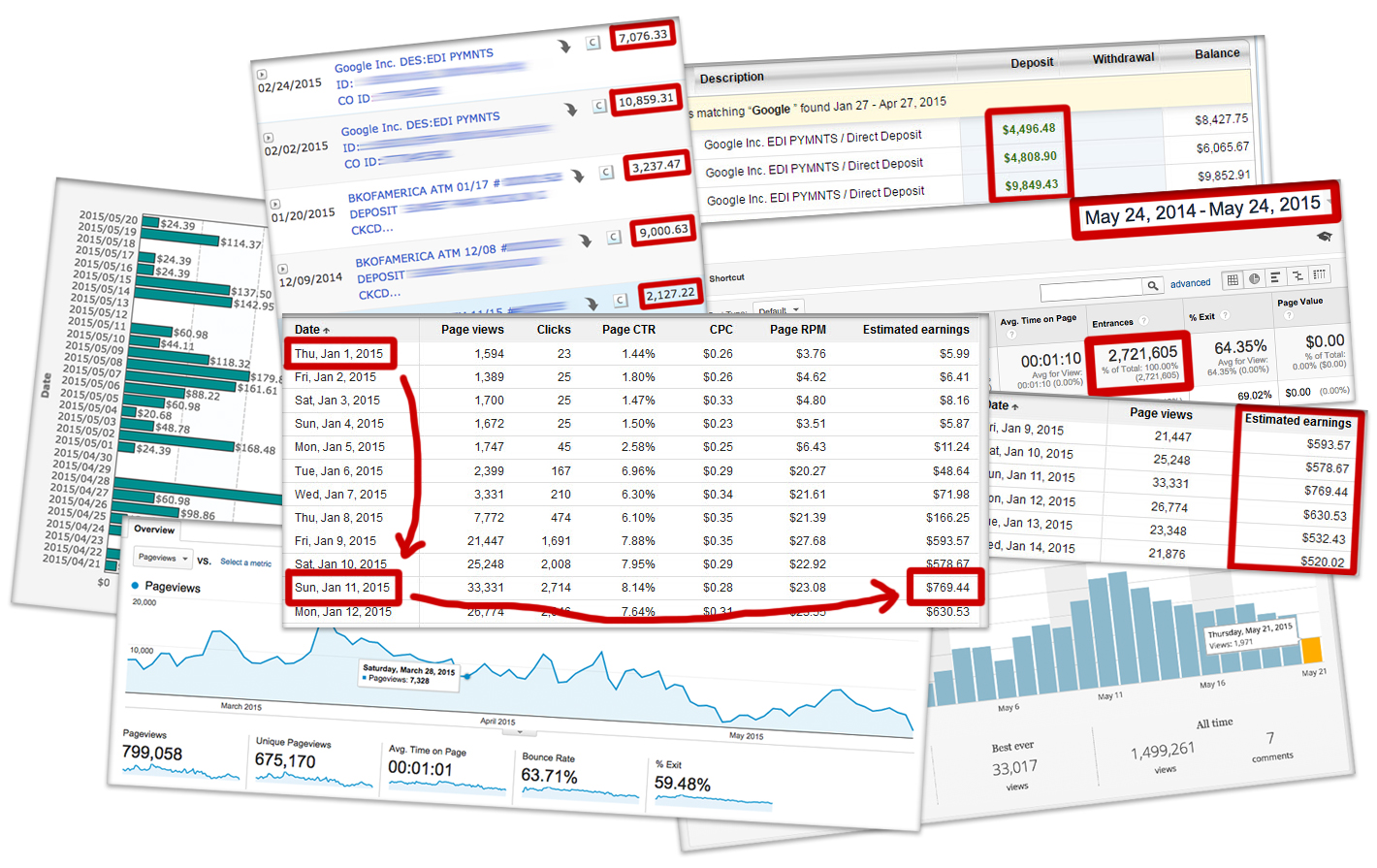 If you've been in the internet marketing game for any length of time, you'll know it's a market brimming with hyperbole and massively bold claims and that the vast majority of products fail to deliver on their promise.
So Is The 100K Factory Any Different?
Honestly, I don't know. I think it has real potential which is why I signed up. It has a 60-day money-back guarantee, so after 7 weeks I should know whether the system is working or not and make a decision then to stick with it or seek a refund.
By the end of launch day (June 1st), 100k Factory had ALREADY done $1,323,155 million in sales making it the biggest opening day in JVZoo's history! A LOT of people must see real potential in this course for that kind of rabid reaction.
Besides researching the product as well as I could, and attending the webinars, there are some marketers whose opinions I've come to trust who speak very highly of Aidan Booth and Steve Clayton who've put this product together.
This is not a product for the faint-hearted! It costs $2,991 ($997/mth over 3 months) or $2,497 (single up-font payment). It's a serious investment for anyone. There are no upsells or OTOs that will bump that price higher (which is great because I'm fed up seeing that sales funnel approach).
Members also get access to Crowd Force 1.0 (and V2.0 when it's released in a few weeks), a powerful desktop application that helps you to drive targeted traffic and create a relationship between your web page and the websites which rank high in search engines like Google, Bing, and Yahoo among others.
Domains On Fire is also thrown in. This allows you to find aged domains that don't have any bad baggage associated with them that would cause ranking problems in the search engines.
Is The 100K Factory For You?
Only you can answer that. Take a look at the webinar. You'll learn a few interesting things from their case studies, even if the product holds no interest for you is is outside your budget.
Just be aware that webinars are designed to be long infomercials from the outset. The better ones will give away useful information as is the case here.
If you do decide to sign up, let me know as I'd love to compare how we each do with the course over the ensuing weeks.

The members area of the 100K Factory – course content will appear on June 12th after doors close on sales
GET FREE TRAINING FROM INTERNET MARKETING STRATEGIES!
Tagged with: 100K Factory • affiliate marketing • Aidan Booth • Steve Clayton • Website Traffic
Filed under: Affiliate Marketing